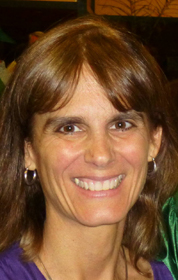 Dr. Heather Andelora received her BS in nutrition from Cornell University in 1984. She graduated cum laude with a Doctor of Chiropractic degree from Los Angeles College of Chiropractic in 1988. She is a licensed chiropractic physician in New York State and Arizona, and is certified to practice acupuncture in Arizona.
She is a nutrition professional who has completed a bachelor's degree in nutritional sciences, completed post-graduate studies in clinical nutrition commensurate to the program offered by the Clinical Nutrition Certification Board (CNCB).
As a Certified Clinical Nutritionist, Dr. Heather Andelora attends yearly trainings through the International and American Association of Clinical Nutritionists (IAACN) covering the most up to date nutrition topics and is recertified every year to keep on the leading edge of nutrition research and treatment.
She has studied under Dr. Datis Kharazzian in Functional Blood Chemistry analysis, the natural treatment of thyroid conditions, brain imbalance and autoimmune conditions.
Dr. Heather is a Certified Gluten Practitioner having trained with Dr Tom O'Bryan, international expert in the identification and management of non-celiac gluten sensitivity, celiac disease and autoimmune conditions.
She is a Fellow of the International Academy of Medical Acupuncture and has received Advanced training in NET, Neuro Emotional Technique.
Dr. Heather has completed  Advanced Psych- K® and the Psych- K® Health and Wellness Program and is an Advanced certified NAET allergy elimination practitioner.
Dr Heather Andelora has had successful personal experience with the methods she uses and continues to study and do extensive post graduate work in natural health. She practices in Tucson with her husband Dr Ron Andelora.