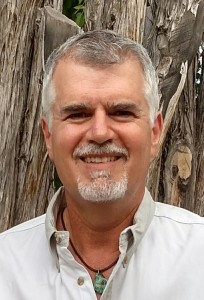 Dr. Ron Andelora received his BS from Buffalo State College in 1984 and attended the Canadian Memorial Chiropractic College in Ontario, Canada from 1984-1986.  He transferred to the Los Angeles College of Chiropractic and graduated in 1988. He practiced in Buffalo, New York for five years. In 1994, he relocated to Tucson, AZ, where he currently practices.
He is licensed nationally as well as in Arizona and New York and is board certified in acupuncture in Arizona. He is a certified full body ART practioner and has advance certification in Trigenics. He has done extensive post-graduate work in chiropractic, osteopathic, acupuncture, myofascial  and soft tissue techniques. He has lectured in the US and Canada. He had been involved with martial arts for 30 years. He has been studying physical fitness since 1978 and has a vast knowledge of core strengthening, functional training exercises, and rehabilitation.
He practices with his wife, Dr. Heather Andelora, who compliments their practice with her innovative work in the field of clinical nutrition and mind-body methods.