Dr. Ron Andelora's approach blends many techniques from the Chiropractic, Osteopathic, Acupuncture, Neuromuscular, soft tissue and functional movement professions. His goal is to create an environment within your body so it can heal. He does this by removing obstructions and freeing restrictions within your body. His focus is joint mobility, soft tissue mobility, motor control, stability, structural integrity and balance allowing the proper movement and function of all the body's joints, tissues and energies. Dr. Ron offers many services. He is interested in the entire body and does not limit his practice to just spinal adjustments.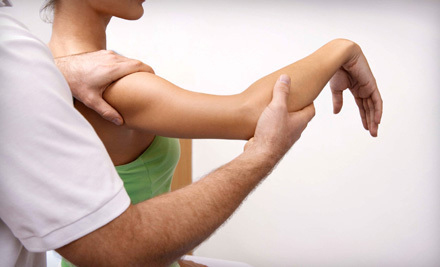 Dr. Ron treats the joints of the spine, pelvis, hips, knees, ankles, feet, shoulders, elbows, wrists, hands and cranium. He also addresses the muscles, fascia, tendons and ligaments of the skeletal system. Dr. Ron mainly utilizes Chiropractic Adjustments, ART® (active release technique), Trigenics® and IASTM (instrument assisted soft tissue manipulation). At times he will also utilize the percussor, cranial work and acupuncture.
For those open to making changes and wanting to help themselves he will continue the cycle of care by emphasizing functional movement exercises and postural re-education with specific exercises emphasizing the posterior chain and the core. People have come to know and respect his knowing touch, sense of humor, ability to listen, and his synthesis of Eastern and Western healing methods. Dr Ron treats each patient as an individual, his approach is unique and varied.
Below are a list of services offered by Dr. Ron, most of which are included with an office visit for no additional fee.
Chiropractic:
The art and science of treating human ailments by precise adjustments of the spine and extremity joints to correct functional joint dysfunction.
ART (Active Release Technique):
A patented, state of the art soft tissue system/movement-based massage technique that treats problems with muscles, tendons, ligaments, fascia and nerves. Considered the gold standard of soft tissue techniques. Used by professional and non-professional athletes all over the world. Dr. Ron is certified in Upper Extremity, Lower extremity, Spine, Long Nerve Tract, Complex Protocols, and Palpation.
Trigenics®:
A Neurological Treatment System. It is an outstanding neuromanual assessment and treatment system which locates and addresses muscles that are too weak and/or too short. It dramatically treats neurologically inhibited muscles that "act weak," are "not firing," or are "turned off" and turns them back on immediately! Pain is relieved and function (strength and length) is restored.
IASTM:
An instrument-assisted soft tissue mobilization that uses high-quality stainless steel instruments/tools to effectively detect and treat scar tissue and restrictions that affect normal function.
Percussor:
Percussive therapy is a very effective and relaxing treatment approach for muscle and ligament problems and related myofascial conditions.
Cranial Work: 
Dr. Ron Andelora is trained in BCT, CST and other styles of cranial work to restore the normal cranial sacral rhythm.
Clinical Acupuncture:
Dr. Ron Andelora is board certified in clinical acupuncture. His style of acupuncture focuses on the myofascial release of the body-mind's holding patterns. (additional fee)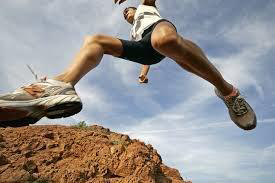 Postural Reeducation and Functional Exercises:
The Selective Functional Movement Assessment (SFMA) is a series of 7 full-body movement tests designed to assess fundamental patterns of movement such as bending and squatting in those with known musculoskeletal pain. Dr. Ron also incorporates Foundation Training, which is series of exercises based on integrating the muscular chains of the body. The exercises begin with the posterior chain of muscles to quickly stabilize your spine and core because our modern lifestyles leave most of these muscles weak and imbalanced.
Custom orthotics from Foot Levelers:
Unlike generic, over-the-counter orthotics, our Stabilizing Orthotics are individually designed for your unique postural problems — not just problems with your feet. We believe that correcting imbalances in your feet can properly align your spine and pelvis. (additional fee)